The Public Private Partnership (PPP) Guide is a free Body of Knowledge (BoK) on public-private partnerships. The PPP Guide has been developed and copyrighted by the Asian Development Bank (ADB), the European Bank for Reconstruction and Development (EBRD), the Inter-American Development Bank (IDB), the Islamic Development Bank (IsDB), the Multilateral Investment Fund (MIF), the World Bank Group (WBG) and part funded by the Public-Private Infrastructure Advisory Facility (PPIAF) with a shared vision of enhancing PPP performance globally.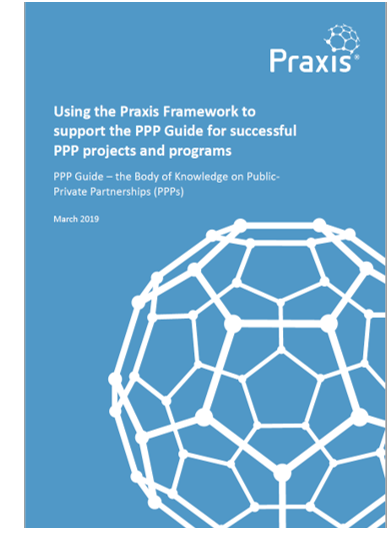 The purpose of the PPP Guide is to help public officials and their advisors implement efficient, resilient, and sustainable PPPs.
Bringing this guidance together with the Praxis Framework means that people involved in public-private partnerships have access to an unrivalled source of knowledge that will enable them to understand all aspects of implementing these important projects and programmes.
Click on the diagram to download a pdf of how to Praxis to support the PPP Guide.