In the Praxis method, the delivery process covers the control of the delivery phase of the project or programme life cycle. It operates alongside the development process which represents the creation of products that realise the objectives.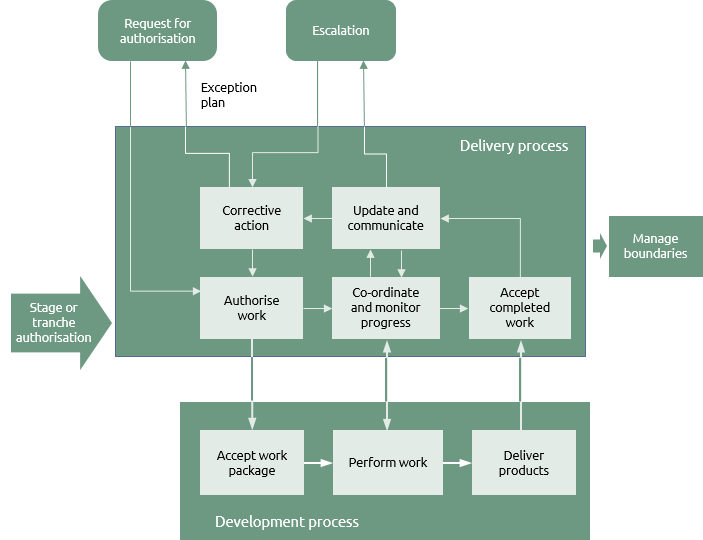 The development process is context sensitive and will vary according to factors such as whether the work is being managed as a project or programme, or the nature of the work being delivered.

In agile projects it's very easy to use the scrum process to replace the generic development process.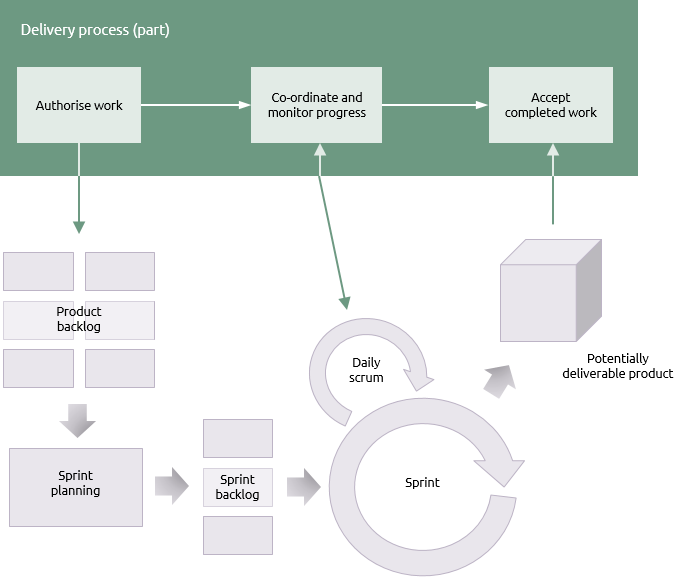 When using Praxis to manage an agile project, the authorise work activity creates the product backlog and the 'potentially deliverable product' specified by the scrum process is subject to acceptance by the relevant product owners.

In between, the sprint planning and daily scrum provide the detailed co-ordination and monitoring of progress for each team. At the project level there may be consolidated reporting of progress across multiple teams.