Praxis and the ITWNET Digital Transformation Certification
Posted on 21 Nov 2018
Because the Praxis Framework is free, it is used by Universities and Colleges around the world as a reference for students studying project and programme management courses. Praxis is also used for commercial certifications that include elements of project management, such as the PS Professional Catalyst certification.
We are delighted to announce that ITWNET is the latest organisation to integrate the Praxis Framework into its Digital Transformational Leadership certification.
We have created a page that includes an extract from the syllabus with links to all the relevant pages on the Praxis web site.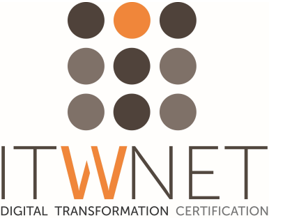 Praxis Framework is not an isolated project management methodology, it is a framework that is being integrated with many other aspects of management, allowing project, programme and portfolio management to become a central part of an organisation's operations.