Mike Watson is the author of Managing Smaller Projects and Keeping Projects Simple. In this book Mike takes his common sense approach to simpler projects, typically managed by people often referred to as 'accidental project managers', and applies it using the principles set out in the Praxis Framework.

The result is a work that introduces the concepts of project management in an engaging way that can be applied to many a piece of work that is not necessarily seen as a project when it is first conceived.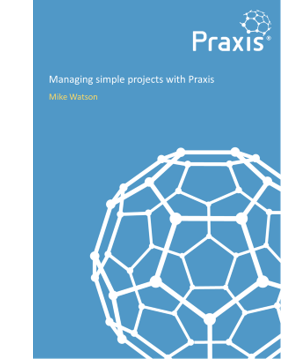 The fact that Mike's approach is completely compatible with the language and structure of the Praxis Framework means that the reader can easily strengthen their approach in any particular area by referring to the full Praxis Framework with all the supporting resources provided on the web site.

Mike has also contributed much of his real world experience to the blogs and articles on the Praxis web site.
You can read the book on line or click on the cover page to download the PDF.