The most common life cycle is the 'waterfall'. This is generally regarded as being the 'traditional' development life cycle. Its name relates to the fact that it looks like a cascade where water falls from one level to the next.

Another way of representing this is to draw it in a 'V' shape. This highlights the top-down approach to defining requirements; the bottom-up approach to developing products and the verification and validation of what has been produced against what was required.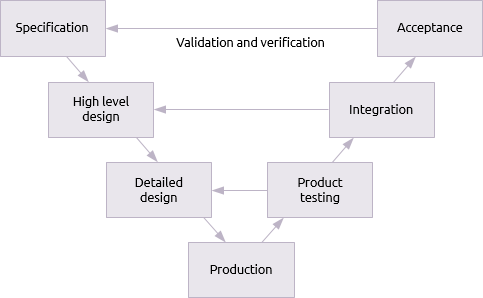 These life cycles are generally seen as being serial and the opposite of agile approaches that are far more iterative.