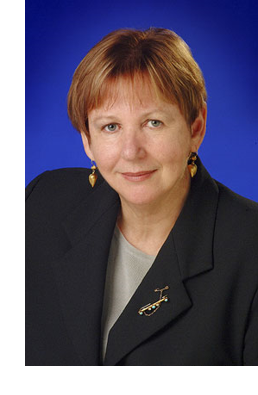 Lynda is Director of Professional Services with Mosaic Project Services focusing on the delivery of CAPM, PMP, Stakeholder Circle® and other project related workshops, training, mentoring and consulting services. She is also the Managing Director and CEO of Stakeholder Management Pty Ltd, a Fellow of the Australian Institute of Management (FAIM), a Fellow of the Australian Computer Society (FACS) and a professional speaker.

Lynda remains active in the academic sphere, she is a member of the International Faculty at EAN University, Columbia; and a visiting lecturer at Victoria University, Melbourne. The modules Lynda teaches are focused on stakeholder management, communication and leadership in project management.

Lynda was the first student to graduate from the RMIT University, Doctor of Project Management course with a professional Doctorate in Project Management (DPM). For her thesis, Lynda investigated the concept that a project's success or failure is closely aligned with perceptions of the project held by its key stakeholders; and that project teams can manage these perceptions to create success. The research resulted in a new tool, the Stakeholder Circle® that maps each stakeholder community in a unique way, allowing the project team to focus its stakeholder engagement strategies. The Stakeholder Circle also highlights key facets of the surrounding management culture and structure. This valuable tool is now being developed and marketed world-wide by and is the basis of the Stakeholder Relationship Management Maturity (SRMM®) model described in her book, Stakeholder Relationship Management: A Maturity Model for Organisational Implementation. Her second book, Advising Upwards: A Framework for Understanding and Engaging Senior Management Stakeholders, was published in 2011.

Lynda was the inaugural (2003) winner of the PMI Australian Chapters' Project Manager of the Year award, was awarded PMI's Robert J Yoursak tuition scholarship for the 2004/2005 academic year and the AIPM Victorian Chapter, Donal Lenihan Student Bursary in 2005. She was part of the testing team working on PMI's initial OPM3 development and was a sub-team lead on the OPM3 2008 update project and Chair of the OPM3 ProductSuite Examination Committee from 2006 to 2008. Lynda has also contributed to a range of other PMI standards. She is a recognised international speaker and seminar leader on the topic of stakeholder management and the Stakeholder Circle® visualisation tool.

Lynda has extensive experience as a Senior Project Manager and Project Director specialising in delivery of IT and other business-related projects within the telecommunications sector. She has worked as a Senior IT Project Management Consultant with various Telcos in Australia and South East Asia (primarily in Malaysia) including senior roles with Optus and Telstra.

Lynda graduated from Deakin University, Geelong with Honours and later gained a Graduate Diploma in Computing. This led to a diverse range of assignments covering a wide-range of project related activities and project leadership roles. She is now focused on giving back to the profession through her mentoring activities and participation in the development of innovative Project Management methodologies and courseware. One such role is her membership of 'The Chancellor's Circle'; a group of distinguished alumni created to provide strategic support and advice to assist Deakin University raise its profile.