Taking a holistic approach to professional portfolio, programme and project management development takes into consideration that people learn by doing, by observing, by listening, by reading, and by teaching others.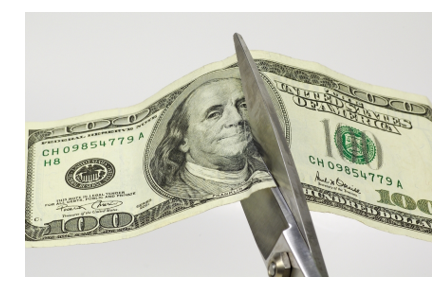 People also learn through both informal and formal means. It's often said that learning does not end at the school gates, rather it continues as a life ambition. Formal education is useful as a launch point for a career, and it provides a framework to organise your experience. But experience is ultimately what makes you a skilled resource in portfolio, programme or project direction, management and delivery.

So how can people learn project portfolio management methodologies without formal training and improve their career paths or prospects? There are several sources of freely available information, knowledge and wisdom that can be accessed by anyone regardless of means. They are:

On-line

With the age of technology and free information, there are a whole host of ways to get educated with minimal outlay. One of best sources is Praxis, a free framework for the management of projects, programmes and portfolios that undergoes continuous improvement through community feedback.
The Praxis resource pages provide links to many free resources from around the web.
It includes a body of knowledge, methodology, competency framework and capability maturity model. The framework is supported by a knowledge base of resources and an encyclopaedia. Those new to the project portfolio management (PPM) profession need access to the basics openly and freely.
The value of something that is free is diminished if is not readily accessible or if it is not open to evolutionary changes driven by the more experienced professionals.
With the internet, the world is your oyster and when it comes to education, there are many websites with leading edge portfolio, programme and project management information. For those wanting to learn more about agile, for example, can even obtain free exam-based certification in SCRUM fundamentals. The Scrum Fundamentals Certified (SFC™) course is tailored to help anyone interested in learning the basics of Scrum and is used to confirm participants have a fundamental understanding of the Scrum methodology.

Books

Books are increasingly being made available free on-line. Simply Google 'Free business books' to see the range available.
Books are a great source of knowledge information and learning in global best practice management methodologies for a minimal outlay. For those on a budget, another approach might be to borrow these resources, for example, from portfolio, programme and project management offices. Learning from books is a fast way to become aware of and grasp a concept, a logical structure of processes, to get a lifecycle overview, and to gain many details and perspectives. Having said that portfolio, programme and project management and delivery experience is the key to deeply understand knowledge, no matter how it was learned, and to learn how to apply that knowledge to each specific environmental context.
Professional Membership

Professional memberships with portfolio, programme or project management organisations or bodies provides an excellent medium to keep up to date with latest trends and perspectives. While the initial membership is not free, you subsequently have access to on-line resurces, meetings, special interest froups and presentation at no further cost.
No doubt project portfolio management success is enhanced with the help and guidance of others. It also enables access to online resources, best practice guidance, tool kits and templates – membership provides the means to advance your career, thrive in the workplace and help with exam preparation where formal certification is desired.

Community of interest, practice or a masterclass

These forums consists of members who interact with each other for their pursuit of a common portfolio, programme and project management practice. It is a collective social practice that links like minded individuals together across organisational and functional boundaries that makes up the community. Many mature organisations have these in place, where particular topics of interest are discussed by thought provoking professionals who think outside the box. The forum are typically open to anyone in the organisation. Its a great opportunity for any project portfolio management professional to learn from others and to adapt their thinking and ways of working to ultimately improve portfolio, programme and project success within an organisation.

Learning from experience

For those new to project portfolio management, the experience of working on a portfolio, programme or project can provide a wealth of information and knowledge. Its important to actively seek these opportunities or to register your interest through professional development plans so you can broaden your mind and skill set. The importance of experiential learning or learning by doing is a well known model in education. Kolb's Experiential Learning Theory (Kolb, 1984) defines experiential learning as "the process whereby knowledge is created through the transformation of experience. Knowledge results from the combination of grasping and transforming experience.
Learning from experience is the learning we gain by reflecting on the experiences we encounter or observe. Experience without reflection does not always result in learning. It is through the reflective process that meaning is created and new insights gained. It is the responsibility of everyone to seek lessons learned rather than waiting for someone else to provide them. The crux of the learning occurs during the reflective process where project portfolio management professionals assess their decisions and/or those of others in the light of natural consequences, mistakes, and successes.

On the job training

On-the-job training or job sharing is another opportunity that should be pursued by any budding project portfolio management professional. It includes learning the skills, knowledge, and competencies in project portfolio management needed for people to perform a specific role or function within a portfolio, programme and project management environment.
Where offered, as part of a centre of excellent function through people and skills, people learn in an environment in which they will need to practice the knowledge and skills taught in the on-the-job training. On-the-job training or job sharing uses the existing project portfolio management processes, organisational structures, technology and information and data necessary for people to learn to how to effectively perform a specific role.

In summation, formal project portfolio management training is an excellent option for anyone to obtain the required knowledge and industry recognised certifications. For those less fortunate, there are many options available to broaden one's knowledge, competencies and capabilities. What's important to recognise is project portfolio management learning is an ongoing, voluntary and self-motivated pursuit of knowledge that enables continuing professional development.