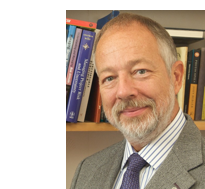 Dr David Hillson is an international risk consultant, leading the team at The Risk Doctor Partnership in offering specialist risk support to major clients in most industry sectors across the globe, at both strategic and tactical levels.
He is recognised as a ground-breaking thinker and expert practitioner in risk management, and he is a popular conference speaker and author on the subject. He has written nine major books on risk, as well as many papers. He has made several innovative contributions to the discipline which have been widely adopted. David is well-known for promoting inclusion of opportunities throughout the risk process. His recent work has focused on softer aspects of risk, including risk attitude, risk appetite and risk culture, and he has also developed a scaleable project risk methodology.

David was named Risk Personality of the Year in 2010-11 by the Institute of Risk Management (IRM), recognising his significant global contribution to improving risk management and advancing the risk profession. David is also an Honorary Fellow of the UK Association for Project Management (APM), and a PMI Fellow in the Project Management Institute (PMI®), both marking his contribution to developing project risk management.

David was elected a Fellow of the Royal Society of Arts (RSA) to contribute to its Risk Commission, and he led the RSA Fellows project on societal attitudes to failure. He is also a Chartered Fellow of the Chartered Management Institute (CMI) and a member of the Institute of Directors (IOD), reflecting his broad interest in topics beyond his own speciality of risk management.