The team path has two branches. For a team to be effective its members need to understand each other's diverse perceptions of the functions and processes that make up the discipline of project delivery. Also, once a project or programme is underway, a team also needs to achieve a common understanding of how these functions and processes apply to their shared projects and programmes.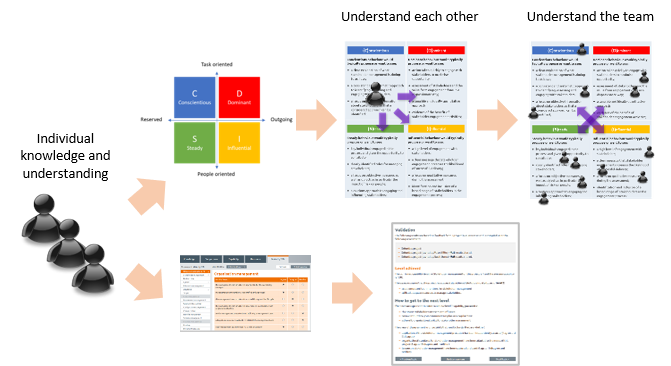 The Praxis Website contains descriptions of how the components of project delivery are typically interpreted and applied according to personal preferences. This is called Team Praxis and it uses the DISC1 model of personality to enable team members to see good project delivery practices from different perspectives. Praxis is the only project delivery framework that includes this feature.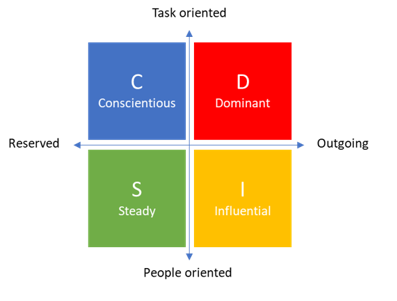 This model is widespread and large numbers of people will already know their DISC profile. Additionally, there are numerous free, on-line assessment tools for those that are new to the model.

From a personal perspective, establishing your DISC profile will give you an insight into your particular way of perceiving and applying various functions and processes.

From a team perspective, if all members of the team know their DISC type they can work more effectively by understanding different attitudes to the job in hand. Individual strengths can be utilised and frustrations with different ways of working reduced.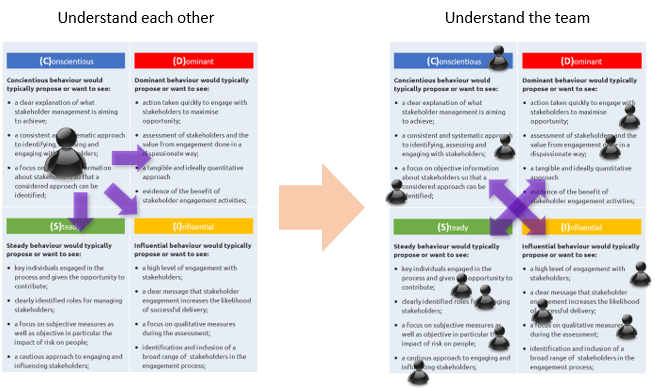 The second branch of the Team Path is concerned with reaching agreement on how good practice is being applied on the team's project or programme. For this, we go back to the checklists and use their 360o capability.

Each member of the team completes an assessment using the on-line tool on the Praxis Website. The resulting consolidated report highlights where the team agrees and disagrees about the health of the project or programme. It also indicates the capability maturity level achieved and lists what needs to be done to get to the next level.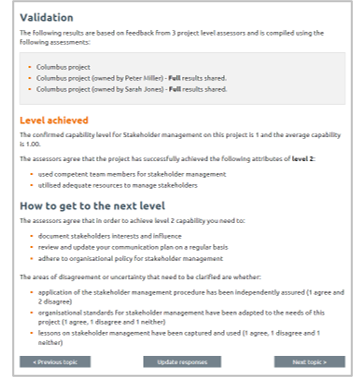 Inevitably, there will be differences but the assessment process provides a catalyst for conversations that seek to establish mutual understanding between the manager, sponsor, team members and stakeholders. Actions and decisions needed to improve effectiveness and efficiency can be discussed and agreed.
The result of the Team Path is a mutual understanding of different personal approaches to project and programme management, a consensus view on how the project or programme is being managed and how it can be improved.
----------------------------------------------
DISC stands for the four primary personality profiles in the model: (D)ominance; (I)nfluence; (S)teadiness; (C)onscientiousness.