by Robert Buttrick
Do you think leadership is glorious? Is change totally dependent on the leader? Do you think if a person looks ridiculous, they aren't a leader?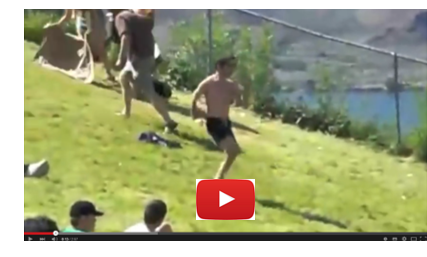 Have a look at this video from Derek Sivers, I think you'll enjoy it . . . and you might change your views on leadership:

See the Dancing Guy video.

So what's the bottom line?

If you are a version of the shirtless dancing guy, all alone, remember the importance of nurturing your first few followers as equals, making everything clearly about the movement, not you.


Be public. Be easy to follow!


But the biggest lesson here – did you catch it? – Leadership is often over-glorified

It started with the shirtless nut, and he'll get all the credit, but it was the first follower who transformed a lone nut into a leader.


There is no movement without the first follower.
We're told we all need to be leaders, but that would be really ineffective. The best way to make a movement, if you really care, is to courageously follow and show others how to follow. So, when you find a lone nut doing something great . . . .
© Robert Buttrick