by Ron Rosenhead
Not my words but the words of someone on one of our project management courses. It sounds pretty desperate doesn't it? Well for this person, it was and for the project team and the company.
I will not go into the details of this particular project but will use it to highlight the ever growing issues that arise on our courses: poor project communications.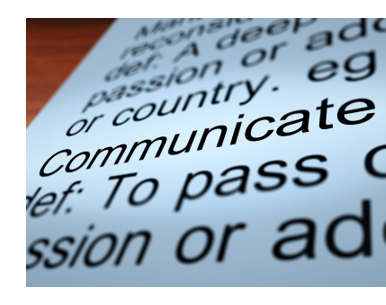 My company, Project Agency has conducted its own research and stats show that almost 68% of project managers believe project communications are poor or very poor.
A simple activity designed to develop more robust communications charts
The interesting point is that when I ask what they intend to do about the stats to improve them, they seem bereft of ideas. I also point out that no matter what the company culture is you are directly responsible for ensuring you communicate with your stakeholders.
Now I realise it is all too easy for me to say – you should be doing this or that. So I developed a simple activity for groups to look at effective communications
Stage I: Identify as many practical ways of communicating in your company. I then list them
Stage II: Using a case study I have created, develop a communications plan but using only the identified ways to communicate
When following with Stage II very few of the suggestions from Stage I are chosen. They chose 3 or 4 from a long list of approaches. In fact, as one person suggested, despite the list they produce, they limit the ideas to the ones that are 'tried and tested' – which are not working for them.
I suggest that they need to combine many different approaches to communicate effectively. To choose the standard email, phone, meetings does not work (linking this back to the stats). I do emphasise what is chosen must meet the specific needs of the differing stakeholders.
How about using internal communications experts?
Interestingly, I have had many people who are internal communications experts on our courses. I usually ask them the following:
"How would you feel if approached by a project manager asking for some help and support in putting together a communications plan?"
It need not be hopeless. Project communications is clearly not as good as it should be, the stats show this. Now, what works for you? Why not send in your ideas so that we can all benefit?
Whatever you do, please do examine how effective your project communications are. Perhaps ask a few stakeholders. I am sure you will get some feedback!