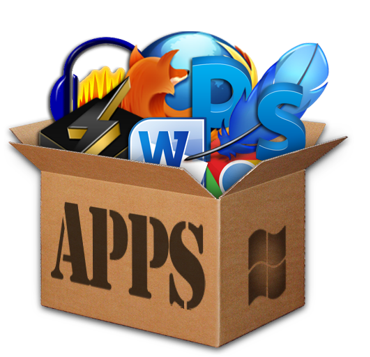 I see a lot of apps in the field of project delivery and these are beginning to proliferate. It feels like the wild west, with new ideas popping up every week. Some of these are truly excellent, such as Buildots and Disperse, using images from 360 degree cameras to assess progress and integrate with schedules and BIM models. But others are much more incremental.
Taking health and safety apps as an example. 10 years ago it cost a lot of money to create apps and these could be sold to clients as part of a health and safety solution. But with the introduction of power apps and similar capabilities it is possible to build these apps in a few days. We have done it at the hackathon.
If something can be created in 2-3 days, does it really have a commercial value? The barriers to entry are too low.
Also, many of the legacy apps have their own dashboards, data is saved in vendor clouds and we end up creating hundreds of data silos; all overlapping.
A platform approach, such as Procure, can help with this. APIs can also help with data integration. But if everyone buys Microsoft anyway, why not exhaust those services first?
Take another example of the Andon app used by the A14 team. It achieves a specific purpose; recording the reasons for why work has stopped on site. But delay is only one of a series of waste definitions. To be effective, these need to be connected together. Even better if they are connected to the schedule, risk register, weather, attendance, training and everything else. It needs a fully connected ecosystem. This feels hard to do with a series of stand alone apps.
Project forward to the end of 2021 when we have hundreds of people enrolled on the project data academy. Each of which have to practice their trade at the hackathons, solving specific use cases that face their organisations. These are supplemented by members of the community competing for an every increasing prize pot. All wanting to gain deeper experience so that they can gain roles in the industry.
We democratise the production of apps, code, dashboard and alike. We all move more quickly together than alone. We inspire innovation.

But that doesn't mean that there isn't space for apps and code developers. It is hard to develop Primavera 6 in a weekend or a machine learning model based on huge volumes of messy data.

By democratising the easy stuff we drive it into the supply chain, work to a similar taxonomy and drive up data volumes. The data trust (owned by its members) can be used to pool this data for the benefit of the collective. We open this data up to developers and enable the high end innovations.

Organisations will still need people to integrate apps, with the data engineering that underpins them. But with this approach, they get an interconnected ecosystem based on their own cloud platforms. They are able to leverage their own data as they see fit.
In simple terms, let's work together on the easy stuff, open source it, build up data volumes and facilitate innovation in some of the higher end use cases.
It's not that difficult is it?