The importance of the project manager role, accountable for the day-to-day of management of a project and successful delivery of its agreed spending objectives in terms of time, cost, scope, risk, benefits and quality (criteria) should not be underestimated. There are many different characteristics that organisations look for when employing an experienced project manager but let's explore some of the key values synonymous with all good project managers, regardless of competency or maturity level.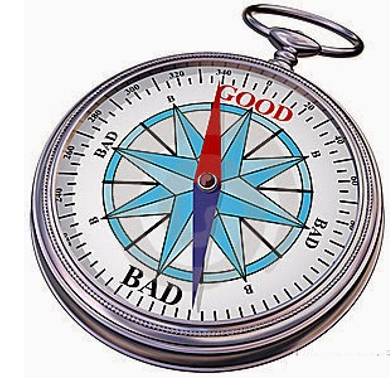 We can define values as the fundamental beliefs of a person or organisation. These guiding principles dictate behaviour and can help people understand the difference between right and wrong. So project management values can help organisations to validate if they are doing the right thing and doing them the right way when delivering strategic objectives. These values begin with:

1. Leadership
A project manager should be able to motivate and inspire the wider project team - from the project board to the delivery team - to achieve the agreed spending objectives. With project leadership, a project manager should be able to identify multiple options to solve the business problem, to communicate the vision for transformational change to key stakeholders as well as identify and grasp critical planning detail about how to resolve the delta. That is, how the existing arrangements will be changed to achieve the desired future state.

2. Problem solver
As a project manager, if you're not solving the business problem for people, then you're causing problems for people. A project manager needs to think both strategically in keeping the agreed spending objectives in mind and tactically, in effectively managing any business, service or external risks that have the potential to impact the management stage or project tolerances for time, cost, scope, quality (criteria), risk and benefits.
To be a problem solver, one needs to develop the foresight to see potential problems or risk threats before they eventuate into issues that require change control.

3. Communication
Project managers depend on people to respond to the outputs-capabilities-outcomes-benefits and/or value that they deliver to customers. People however will only respond if they are engaged so it's important not to presume that the vision for transformational business change will be the same as your stakeholders; its unlikely that they will buy into the vision. As such project managers should be able to identify the types of stakeholders, desired relationships and key messages, strategies for communication, and methods for evaluating the success of those communications.

4. Cultural awareness
When working in a multicultural environment, it becomes critically important to take other people's cultural perspectives into consideration particularly when implementing business change to avoid potential conflict. In a multicultural world, project managers often find themselves working in project teams and dealing with stakeholders that have different perspectives, opinions and cultural beliefs. It's important then to take some time to understand other people's culture at the beginning of the project to avoid misinterpretation of your actions or the actions of others.
5. Being an optimist
Embracing change to bring new ideas and innovation throughout the project lifecycle is a hallmark of a good project manager. This applies not only to the business problem to be solved by the project but also when dealing with potential risk threats that may impact ongoing business justification and delivery. But being an optimist is not about overstating the potential benefits and understating the costs and time, it's about establishing that winning mindset of achieving the agreed spending objectives from the onset.
Rather than wait until the project end to celebrate, a good project manager organises the broader team to set the project environment on the right path from initiation.

7. Credibility
There is no denying the importance of qualifications in portfolio, programme and project management methodologies and the work experience to adapt that knowledge and wisdom to the unique characteristics of the project to enable success.
Key stakeholders need to have confidence in the ability of the project manager to effectively manage the day-to-day aspects of the project deliverables. But credibility can only be achieved where a project manager endeavours to deliver what they agreed to within the set parameters and to hit the deadline. Delivering on time, particularly with digital disruption should not be underestimated from the perspective of a customer.

8. Digitally savvy
A digitally savvy project manager is not one with a technical background but one with proven project management experience and an understanding of different architectural solutions.
A good project manager is able to deliver any solution, regardless - with the help, of course, from business and technical subject matter experts. Good project managers do not necessarily need to have a technical background but should be aware of emerging technologies like cloud solutions, digitisation, Internet of Things (IoT), Artificial intelligence (AI), 5G mobile internet and voice-driven software. Being digitally savvy is more than knowing about technological advancements but knowing when to ask for support.

9. Knowledge
Drawing on their portfolio, programme, project and Agile qualifications, experience and PMO support, project managers have the knowledge to understand the importance of project information and evidence over documentation and robotic use of templates. They understand the importance of consultation when managing each management stage and developing project management, specialist and technical products. Knowledge is about establishing a solid foundation.

In summary, effective project management through the project manager role is typically driven by a clear strategic objectives and an underlying set of values that drive how the person accountable for the day-to-day acts and influences the expectations of key stakeholders. While project practices and processes have their place, it's the values that the project manager demonstrates that has the greatest impact on project success.

Gandhi ...Your beliefs become your thoughts, Your thoughts become your words, Your words become your actions, Your actions become your habits, Your habits become your values, and Your values become your destiny.