Within its four main sections Praxis contains many components that are inter-connected in different ways. A competent P3 manager ultimately needs a good understanding of all these components and relationships, but to get started with Praxis it is useful to picture the components as a simple matrix.

One side of the matrix is composed of the functions from the knowledge section of Praxis (things like leadership and risk management) and the processes from the method section (things like the initiation and delivery processes). The other side of the matrix is composed of competencies, capability maturities and resources from the library.
The matrix is underpinned by the encyclopaedia.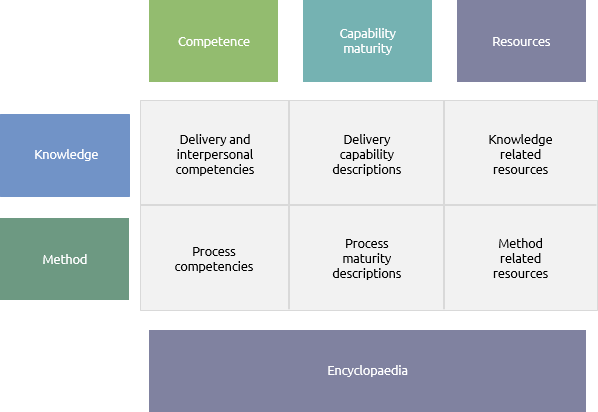 Reading across the matrix, most functions have corresponding competencies and capabilities. Processes have corresponding competencies and maturities. Both functions and processes have associated resources in the library.
On every page the left hand vertical menu will display all the components from the same main section. The horizontal menu shows the related components from other sections.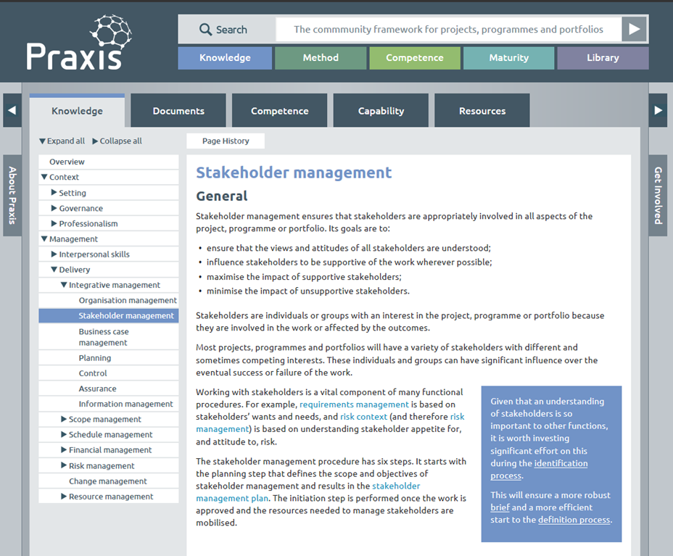 Within each page there are many hyperlinks. As well as the components that appear on a horizontal menu, these links include entries in the Praxis encyclopaedia, which briefly describes any model or technique mentioned in the main framework.

The best way to find your way around is to just dive in and browse. You will find a large repository of information that is growing all the time. Maybe you can get involved too.