Our aim at Praxis Framework is to provide as much free material as we can to help you understand how projects, programme and portfolio management works.

To help do this we have invented a fictional company: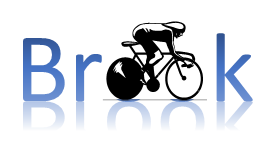 Brook Bicycles is a bicycle manufacturer with great ambitions for the future. It is committed to the effective use of project, programme and portfolio management to achieve its strategic objective of becoming one of the top 20 bicycle manufacturers in the world.

Many different types of case study will be developed, ranging from major programmes of business change to small projects. The case studies, learning exercises and sample documentation will include all aspects of the business from IT to construction and marketing to manufacturing. The technical detail is kept to a minimum so you won't need to understand all these disciplines to use the material.
All case studies, learning exercises and sample documentation are accessed through the relevant resource tables in the library and consolidated on this page. All documents are formatted according to the templates also found in the resource pages.

As always, Praxis is community driven, so if you have comments and suggestions to make any of the material better, please go to the 'get involved' page or use the comments feature on individual pages.
The Magellan Programme
Documents
| Title | Notes |
| --- | --- |
| | Sample benefit profile for 'reduced staff costs' |
| | Influence diagram showing the relationship between projects, outcomes and benefits. |
| | This document explains the origins of the Magellan programme |
| | The outline vision is prepared during the identification process |
| | The detailed vision is prepared during the definition process |
The Columbus Project
Documents