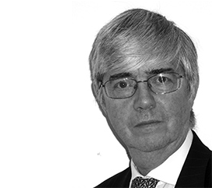 Robert is currently a Visiting Teaching Fellow at the University of Warwick, an independent advocaser on portolio, programme and project management. Robert sits on the BSI committee MS2 on the revised guide for project management and is a UK Principal Expert on the equivalent ISO drafting task group for the international standards on portfolio, programme and project management.

As well as being the author of "The Project Workout", and other books, Robert has worked in one of the world's most turbulent and challenging industrial sectors, telecommunications, where he has been accountable for creating and running a project-based frameworks and centres of excellence for managing change, involving the direction of portfolios of over 2500 projects, totaling £4bn spend per year.

Before this, Robert was with PA Consulting Group, a management and technology consultancy. There, he specialised in business-led project management, advising clients such as TSB Bank, National Rivers Authority, Property Services Agency, Avon Industrial Polymers, National Westminster Bank and RHM.

His early career was as a civil engineer. After graduating from the University of Liverpool with a first class honours degree, he joined Sir Alexander Gibb & Partners (now Jacobs) who provided consulting, design and management services for infrastructure projects world wide. He has lived and worked in countries as diverse as Kenya, Mauritius, Yemen, Senegal and Sudan on the evaluation, design and supervision of a number of marine and water resource projects. He has also worked with the World Bank, in Washington DC on investment appraisals for major development projects. Following this, he became Gibb's manager for marketing strategy and analysis.

Robert is a Master of Business Administration (Henley Management College), a Member of the Chartered Institute of Marketing, Chartered Engineer and a Member of the Institution of Civil Engineers. In 2010, Robert received a Distiguished Service Certificate from the BSI for services to national and international project management standards, and in 2013 he was made an Honorary Fellow of the Association for Project Management.