In my role as a content curator for Praxis Framework, I read a lot of articles and blogs about the latest trends in project management. Whether it be Agile, Systems Thinking, Design Thinking or any one of a host of topics, one phrase that keeps cropping up is 'Traditional Project Management'.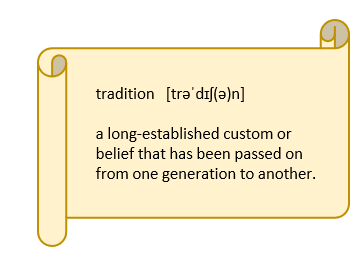 I have been fortunate to have a long and varied career in project management. In the last 40 years my experience has ranged across projects as diverse as plant shut downs in an oil refinery through the launch of new baby foods to being a member of the peer review team of what was (at the time) the UK's largest ever IT programme.

In all that time I've seen many different approaches to project management that responded to the context of the work being done. Sometimes we knew the detailed requirements up front, sometimes we didn't; sometimes we were in a client/contractor relationship, sometimes it was all internal. Then of course there are the obvious differences of engineering vs. marketing vs. IT and business change.
None of that experience gave me any feeling that project managers and teams were adhering to 'traditions' and I certainly didn't gain any concept of 'traditional project management'.

So what is this mythical beast that people keep referring to? As ever, the clue is in the context. No-one ever defines what 'traditional project management' is. The term is always used as a euphemism for 'all the forms of project management that have gone before and are not the same as the one I'm referring to now'. The inference is invariably 'traditional project management is old fashioned and doesn't work but this new approach will'.

Project management is constantly evolving in response to societal and technological change. It always has and always will. As new techniques arise, we need to adopt them where relevant and always in conjunction with everything useful that has gone before. If a new approach is really good, it should be sufficient to say 'this is what it is and why it's really useful' without trying to make it look good by trashing everything that precedes it and lumping this into some artificial concept called 'Traditional project management' – there is no such thing.