Een matrix voor de toewijzing van verantwoordelijkheden (RACI) is een grafiek die de relatie tussen mensen en werkonderdelen weergeeft. Het wordt gecreëerd door het combineren van twee decompositiestructuren, de werkdecompositiestructuur en de organisatiedecompositiestructuur.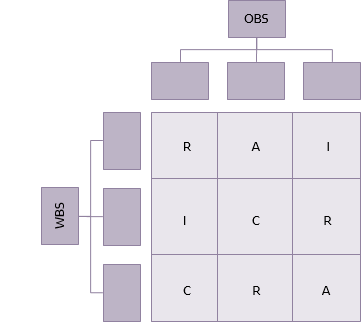 Indien nodig kan de werkdecompositiestructuur worden vervangen door een productdecompositiestructuur.
De matrix geeft de toewijzing weer van activiteiten, werkpakketten of producten aan personen, organisaties of derden. RACI kan gevuld worden met informatie over de vraag of iemand verantwoordelijk of aansprakelijk is, of geraadpleegd of geïnformeerd moet worden.
Met dank aan het BPUG-team voor de vertaling naar het Nederlands